Please read the following special cymatics offer to learn how to build your own cymatics plate (no electronics, technical, or musical skills necessary!)...
"Who else wants to learn the hidden
secrets to building a Cymatics Plate and creating your very own cymatics images using a violin bow...
step-by-step?

(even if you don't know the first thing about how to
build a cymatics device right now...)
In this 3-part, step-by-step complete course you will learn exactly how to create your own 1700's-era, Chladni-Style Cymatics Plate (completely from scratch) from professional cymatics artist Jodina Meehan...

With my "Cymatics Plate Secrets" you'll easily discover:
10 step-by-step videos showing you exactly how to build your cymatics plate


Complete printable written (PDF) instructions (with materials list) all included


How to play your very first plate, (even if you know nothing about cymatics or music!)


What kind of metal to use for your plate and how to find, drill and prepare it


How to find the perfect kind of stand ready-made for your cymatics plate


The #1 secret to getting your plate secured properly and how to make it removable


How to prepare the edge of your plate so that it will play the best with a bow


3 top mistakes (& how to avoid them) when building your cymatics plate


How to treat your plate to make your cymatics patterns stand out more


...and much, much more!
Plus, only when you order today...
You will get these 7 cymatic bonuses added
to your order at no additional charge!
(PLEASE NOTE: The following bonuses are available here and now only - once you close
this page, you will not be able to find this package of bonuses anywhere else).
BONUS #1 Step-by-step lesson on exactly how to play your cymatic plate (includes written and video instructions and the top 5 mistakes to avoid)
BONUS #2 NEW: updated design addition for your Cymatic Sounder: an addition you can make to your existing cymatic sounder that will let you create designs that are 5x larger and more complex (not included in original plans)
BONUS #3 Exclusive: complete instructions for how to make a Hand-Held cymatics device (imagine a cymatics plate that you can hold and play like a violin - this is my own secret design and I have never released instructions for this "cymatics violin" design before).
BONUS #4 How to create a "travel ready," Pro-looking instrument case for your new cymatics plate in under an hour. Again this is my own design and I have brought it overseas to Puerto Rico and the Virgin Islands with me with no damage to my cymatics plate (where I played it for a private audience at the home of Sir Richard Branson).
BONUS #5 The Cymatic Art Manifesto. 16-page printable ebook on the "Way of the Cymatic Artist." Previously unreleased, this is an eye-opening look into the larger philosophy behind my own cymatic art practice and the new cymatics art movement.
BONUS #6 Complimentary admission to the School of Cymatics. Become a member and student at the first online School of Cymatics for free today (but hurry and sign up right away - membership is growing and this complimentary admission will not be available forever)!
BONUS #7 Beautiful Cymatics Art poster to print and hang in your office or studio. This cymatics poster features the "iconic" early cymatics design ( the "StarCross" that is one of the original 10 cymatics art works created in my studio in Southern Vemont. (Plus, learn where to get more cymatics posters and the world's only cymatics coffee mug)...
This 10-part master course is valued at $47, but...

As a registered member of my Cymatica subscriber list, you can get my one-time special offer on this amazing package of only...

$47 $27

Please be sure to check the "Yes!" box below if you want to receive the special discount!

Yes! I verify I have opted in for Cymatic Sounder instructions, and qualify to receive this one-time special price of $27 total for Jodina Meehan's "Cymatics Plate Secrets" 10-part Course.

I understand that I will get immediate access to the full digital version including PDF's and videos as soon as I press "order now" with no further delay. I will also get easy access to Adobe Reader & Adobe Flash so that I will have everything needed to view my files.

I also understand that this offer isn't available to everyone, and I will not be able to return here or receive the special discount later if I decide to leave the page now.

I understand I am receiving a 60 day, "Ironclad 100% Money Back Guarantee":
It's simple: if after watching the videos and reading the instructions for making your very own cymatics plate device you are not one hundred percent satisfied with your purchase, dimply request a refund anytime within 60 days and we will give you your money back.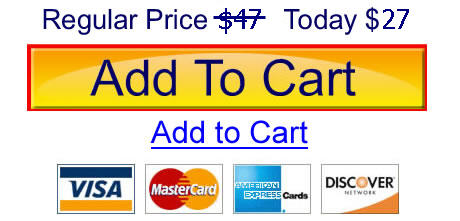 Testimonials for "How To Build a Cymatic Sounder" instructions...
"Thanks for the info very helpful."
- Richard Mehta
"Hi jodina, thanks for all the info, its nice to know someone who is interested in the same things i am..."
- Shai Dannon

"Thanks Jodina so pleased I have found you been scratching my head as to how to build one..."
- Melanie Lewis

Simply click the "Add To Cart" button below and you will be brought to a secure payment page!

Your order is 100% secure.
For Only $27.00 I will receive instant access to Cymatics Plate Secrets immediately!